Presents
CH Rustic Gingerrun Done Adulting CGC
"Jamyson"
Finished her Championship with 3 majors and all from the bred by class!!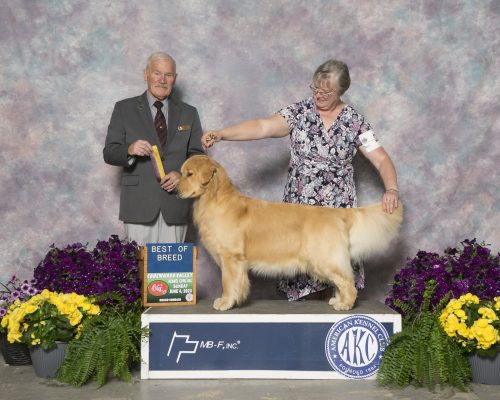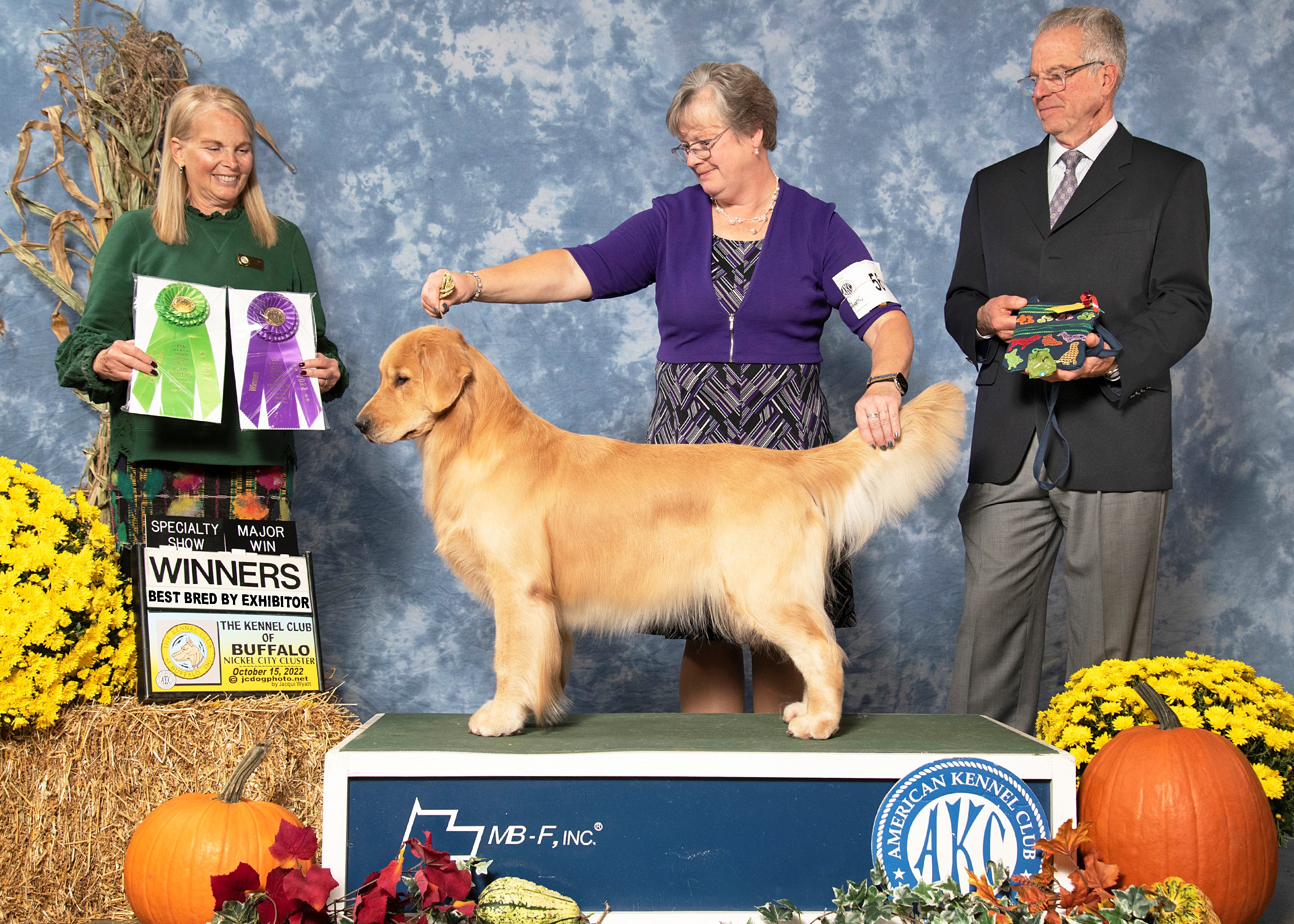 Jamyson takes WB for a 4 point major & best bred by under breeder/judge Donna Ernst at the GRC of WNY specialty in Hamburg, NY.   What an honor to be her co-pilot.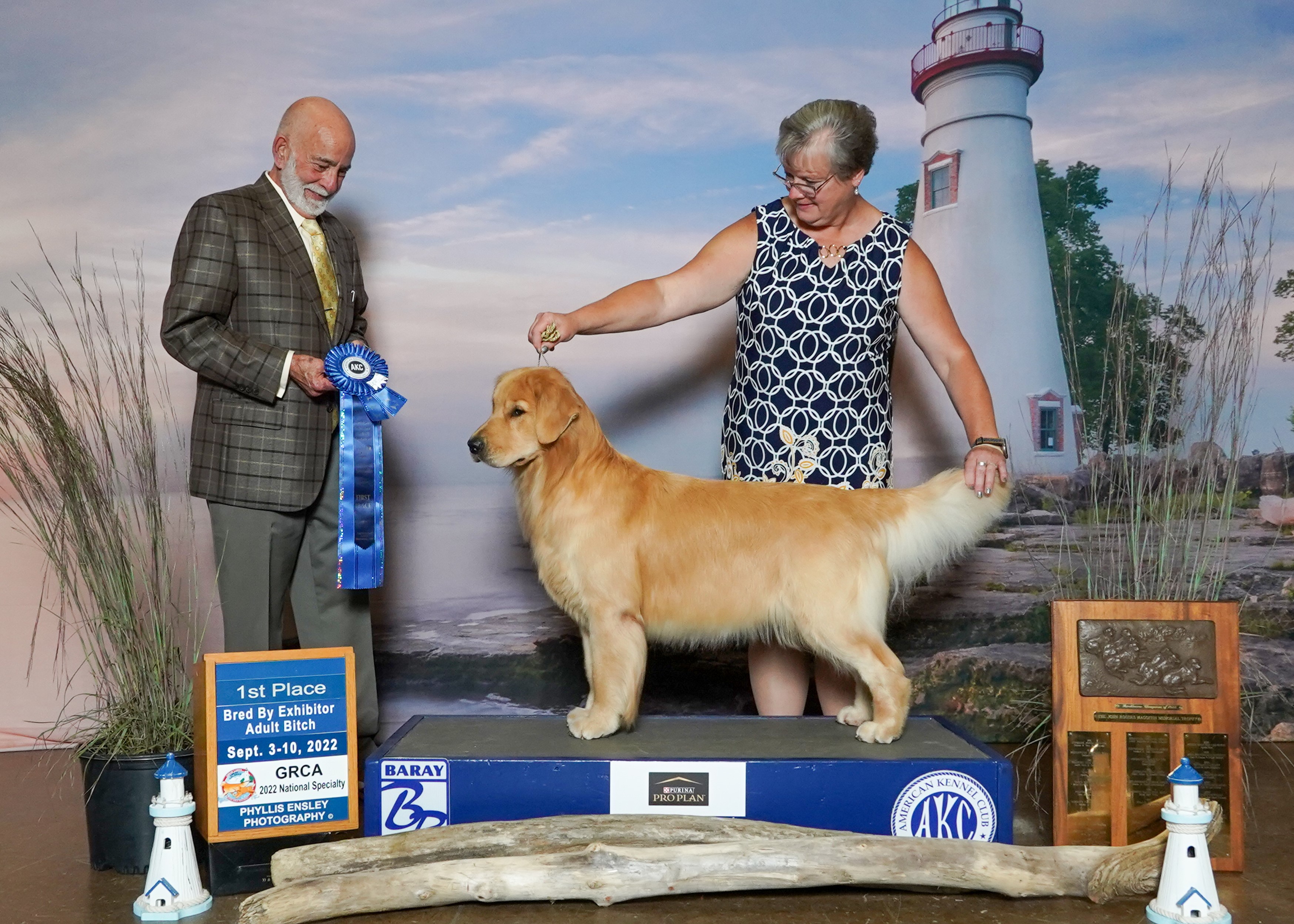 Jamyson wins the BBE Adult class at the 2022 GRCA National Specialty in Monroe, MI.  What a thrill to co-pilot this girl to this win.
2022 GRCA National Specialty photos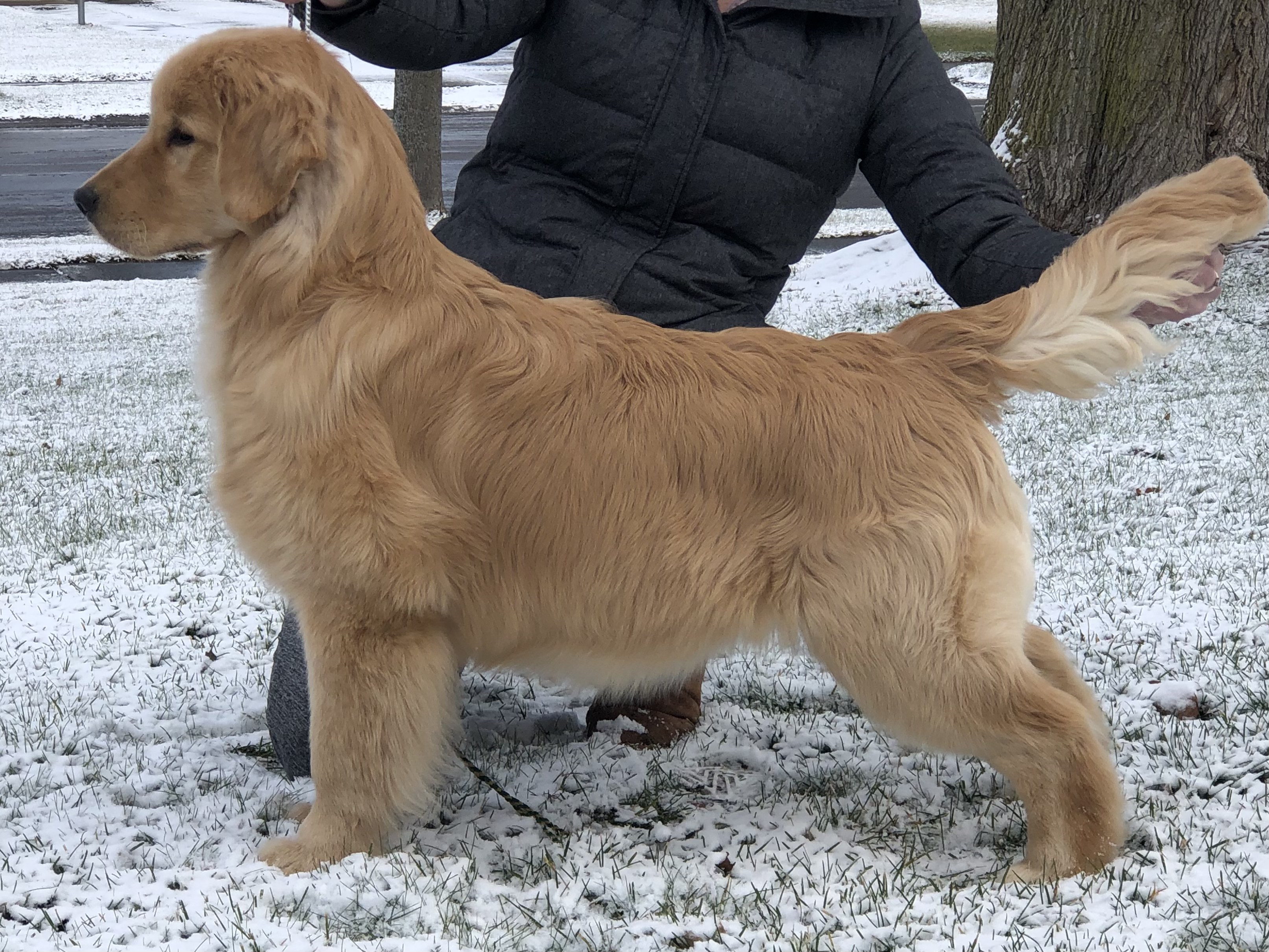 "Jamyson" – 6 mos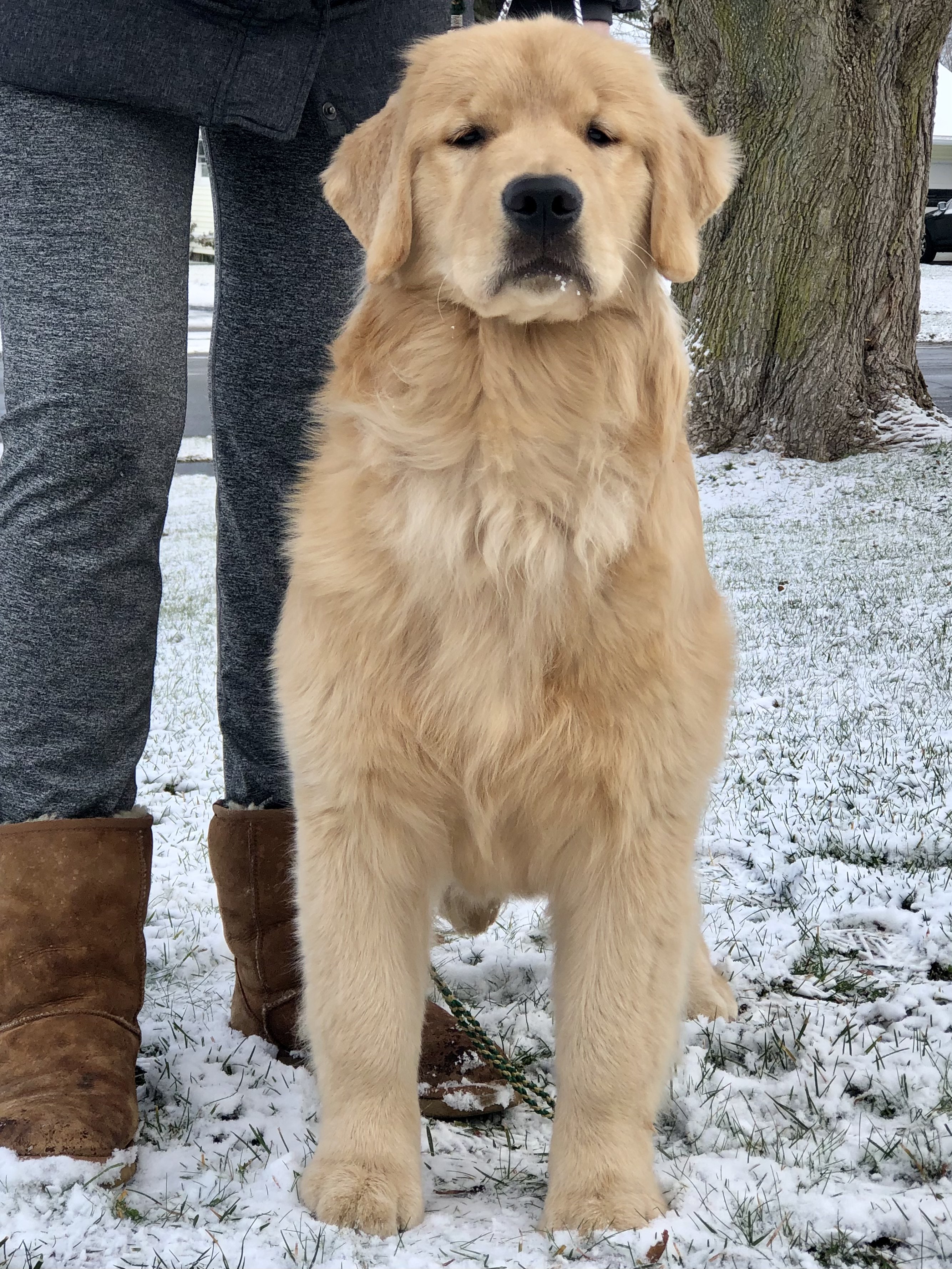 "Jamyson" – 6 mos
Sire:  BISS GCHB CH Nautilus Timber TKN OS
Dam:  Lakesyde's The House That Built Me CDX RE BN, ASCA RN
Whelped:  7/16/2020
Fun pictures and win photos
Jamyson is a special breeding of Miranda to Timber.   It is wonderful blend of pedigrees.  Jamyson is a Miranda 2.0.   She is just like her mother.   We are very excited to see what the future brings with this little girl.
Jamyson is owned by myself, Amy Burnim (Gingerrun Goldens) and Alyssa Richards (Cruzyn Goldens).