In Loving Memory…
CH Lakesyde's Rain Rain Go Away At Rustic UD BN RAE MXP2 MJP3 MJPB, OFP, JH, WC, VCX, PAGHF, ASCA CDX, RA, RAX
  (PACH Points & Double Q's & CKC CH Ptd)
Multiple High In Trial Winner
2018 & 2016 GRC of WNY Golden of the Year!!!
3/25/13 ~ 10/21/21
(GCH/CH Goodtime's Sweet Talkin' Guy, RN, WC, VC  ex  CH Goodtime's Perfect Ending OD)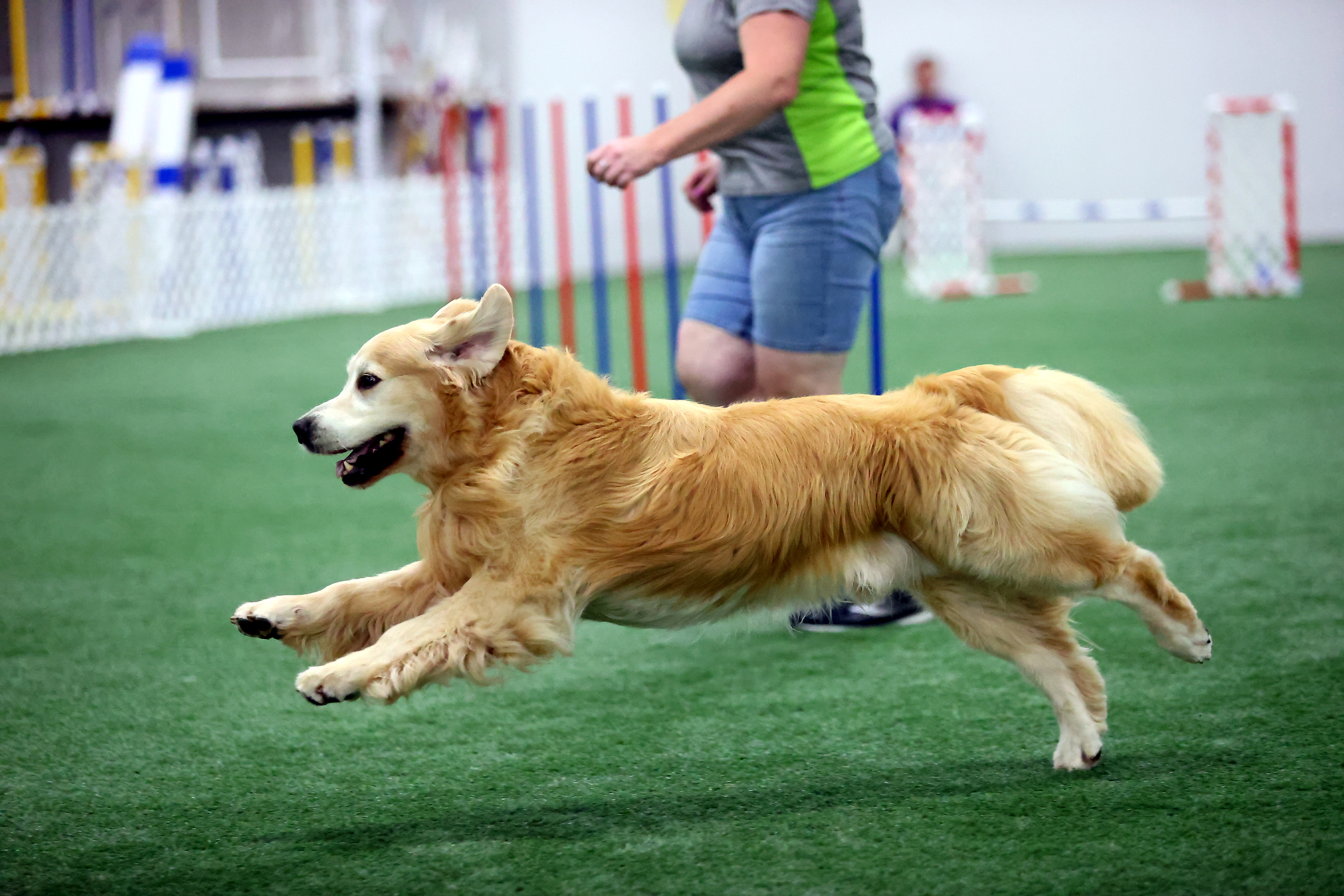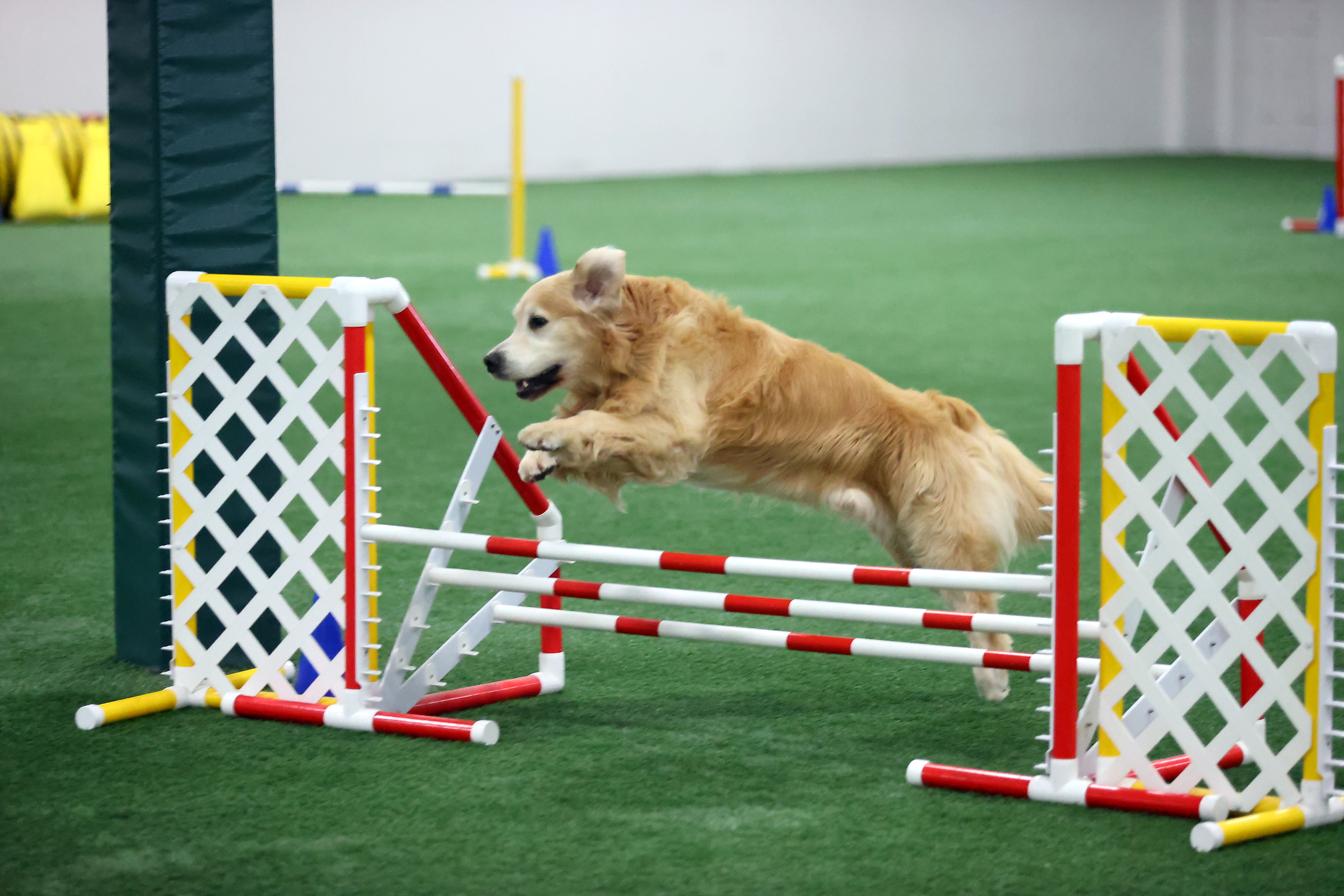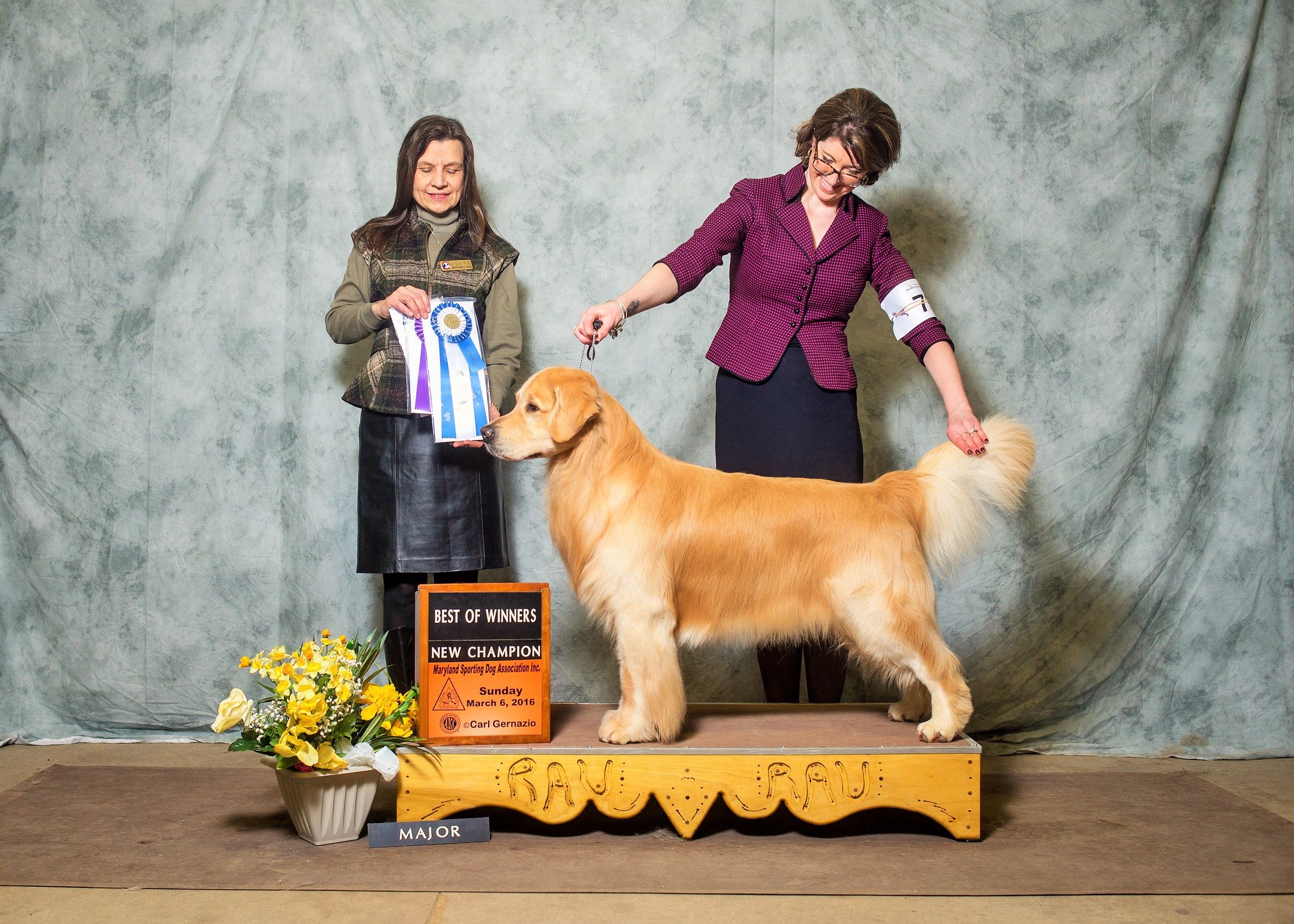 Stormy's Championship pictures ~ Maryland Sporting Dog Specialty  (5 pt major)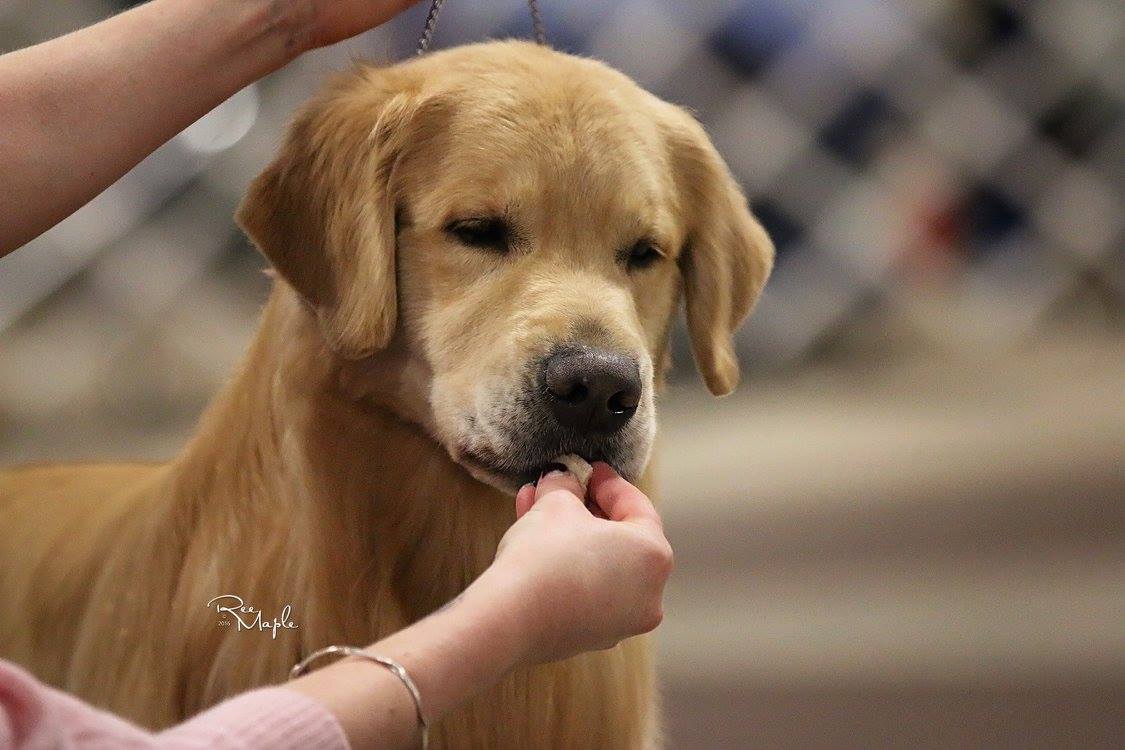 Beautiful pictures by Ree Maple @ MD Sporting Dog Speciality
"Stormy"
Our journey together ended too soon.  I will miss you with all my heart my beautiful boy.  I will miss your sweet face and goofiness.  In my eyes you are the perfect Golden Retriever.   I wish you could be cloned.
Rest in peace my sweet boy.  My heart is broken and the tears are flowing.  Hopefully soon I can smile, laugh and remember all the fun we had.
Love you Storm!!
Achievements:
2018 & 2016 Golden Retriever Club of Western New York Year End Trophies
Golden Retriever of the Year Award (co-share)
Timbo Haley Obedience Trophy (for HIT's)
Nugget Obedience Trophy
Joe Mercer Trophy (for outstanding agility accomplishments)
Multiple High In Trial Winner ~ Obedience
Multiple High Combined Winner ~ Rally
American Championship March 2016 ~  Stormy was beautifully presented by his breed/co-owner Cortney Corral.  In one month, Stormy earned 2 major reserves (one 5 pt) and two 5 pt majors.      The ride was quick but so much fun!!   A huge thank you to Cortney!!
Stormy takes 3rd in Bred By at the 2015 GRCA National!!
Stormy earns his BN at the GRCA National Specialty with a 4th place out of a class of 53!!